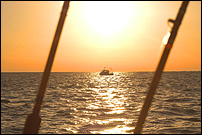 If you are interested in membership, take a look at the requirements below, then complete the Application for New Membership form (a Word document) and send it to us with your payment.
MEMBERSHIP REQUIREMENTS
Membership is open to anyone who meets one of the following, pursuant to confirmation by the HOW Membership Screening Committee:
1. Active - $30 (pay dues online)
Members are those regularly engaged in the paid dissemination of outdoor-oriented information via newspapers, radio, television, internet/online, magazines, trade journals, books, photographs, art, lectures, or other fitting media. (Basic guidelines of "regularity" of dissemination are: 20 newspaper articles, photos or broadcasts a year; 20 online articles, blogs, vlogs or podcasts per year; two national or four regional magazines or specialty journal articles a year, or one book, 10 lectures, or 20 bona fide outdoor news releases a year; or work as a full-time, paid editorial employee of an established website or blog.)
The legal advisor for the association shall be an active member without meeting the basic guidelines.
2. Associate - $25 (pay dues online)
Members are those who have a strong direct interest in the outdoors, either professional or personal, such as conservationists of all kinds; public employees in outdoor fields; educators teaching related subjects; certain sportsmen and retail-level dealers in outdoor goods, equipment or facilities.
3. Supporting - $50 (pay dues online)
Members are those engaged in major commercial efforts directly related to the outdoors, such as manufacturers, distributors, service providers, manufacturers' representatives, or advertising agencies serving any of these.
4. Active Student - $15 (pay dues online)
Members are those between the ages of 18 and 24 years who are bona fide college students with a major in journalism, communications, or natural resources sciences.
5. Associate Student - $10 (pay dues online)
Members are those who are students who have an active interest in the outdoors in the areas of hunting, fishing, ecology, or in preserving the environment in general.